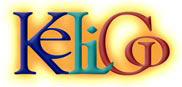 The recent ventures of

Ke

n &

Li

nda

Go

rman
Ken
RSS Feed Publishing
Enfeedia is focused on the mission of bringing the power of RSS news feeds to anyone who benefits from recurring communication with an audience—perhaps to the benefit of their business or hobby, perhaps to serve an organization or business, establishing oneself as an authority on a topic.
Large corporations, political groups and news agencies have been benefiting from this unique form of story-telling for some years. Enfeedia is offering a free and easy, yet powerfully featured, news feed publishing service to anyone who knows nothing more than how to send email, while bringing important benefits to the websites of the experienced users.
Website Design and Hosting
On a selective basis, we will design and host websites with a very special focus. It is not to design razzle-dazzle sites nor to impress with clever over-the-top techniques. It's simply to create no-nonsense affordable sites that effectively deliver the message to the audience; moreover, to design sites that gain high positions in search engine results pages. After all, it's how many qualified viewers -- eyes -- you've gotten your message in front of that matters.
I employ the power of RSS feeds to accomplish those goals. With dynamic content driven by RSS feeds, anyone on your staff who can write email or browse the web has sufficient skills to maintain the website. If you choose, you can provide for user-generated content using the collaborative Reporter mode. Dynamic element within the website is rewarded by search engines compared to static sites. And your audience can subscribe to your feed, even receive important alerts for new postings, such that you can develop customer loyalty.
Videography
See this Keligo promotional video releasd in 2005 demonstrating our ProMotion style applied to Linda's PoesyArt: Keligo ProMotion Demo. And as applied to Linda's Grand Canyon impressionistic photography: Linda's Grand Canyon.
UPDATE: To see a collection of videos I am doing pertaining to SaddleBrooke Ranch and SBR residents at off-property events, including the just-released "Dave Marburger Courts at SaddleBrooke Ranch", go to Videos.
Typically in conjunction with a website design, I will develop videos from recording through editing and production containing any combination of video clips and still images, often with thoughtful special effects. In some cases, videos have been precisely synchronized to royalty-free music.
My most ambitious projects have been two family history videos, comprising over 2000 painstakingly restored photos dating back into the 1800's, with run times of over an hour.
I did all videograhy for the WinningPickleball website (as well as develop the website).
Linda
Pet Art Portraits
With her custom Pet Art portraits, Linda applies her PoesyArt style image processing to bring out detail, texture, and color quality. Pet Art portraits are giclée printed on artist's canvas and gallery-wrapped on stretcher bars, producing a spectacular ready-to-hang result. Consider Pet Art for yourself or as a gift to others.
Stretch Art
PoesyArt presents canvas art in a new stretch format. "A Slice of Time" is giclée printed impressionistic photography on gallery wrapped canvas in a unique dimension of twelve by thirty-two inches. This long and narrow format offers a perspective that expands the image giving you the "rest of the story."
PoesyArt
"From the Heart, Expressed in Art" ™
Poetry art, a special form of message art, conveys ideas by creatively fusing lyrical messages with creative imagery. LL Gorman's PoesyArt is poetry art that deals specifically with meditation › inspiration › transformation, always with the hope of advancing one's under-standing of a condition and nudging one to make changes for the better.
A Whisper of Inspiration is Linda Gorman's first edition of her PoesyArt: Impressionistic images wed to thought-provoking lyrical poetry to catch the eye and stir the mind. Her artful presentation creates the ambience for the mind to receive the deeper message lurking behind the words.