Keligo Clubs and Groups
Group Directory/Emailer
16C Event Planner
[restricted]
(Members use same UserId but special Password)
Publish/Syndicate/Read RSS News Feeds
Coming soon
The Humor Group
About "The Humor Group"
If you are afraid that humor is harmful or in danger of upsetting deeply held beliefs, don't come here. What's presented here is tasteful, good clean humor but perhaps edgy with a little "color", that makes fun of what is going on out there.
Anything is a target because humor is everywhere. Mostly vidoes and images will be presented because who likes to read anymore. And often musical background will enhance the humor. Enjoy and share freely with family and friends, wherever the are, by communicating to them the address of this site, keligo.com .
Do you have some content you'd think fits right in here? Please let me know! I can give you credit, or keep you annonymous, as you wish.
COMING SOON: A News Feed will be implemented, with all new postings here included on it. Whenever something new is posted, you will receive an email alert. You can opt what whenever you want.
"The Humor Group" Listing
(18) October 29, 2023: Buddy Hacket and his Duck Story on Jonny Carson. Carson is my all-time favorite late-night show.
(17) November 24, 2022: The Great Flydini. Watch to the end.(It's hard to get away from Johnny Carson, he presents such great acts.)
(16) November 15, 2022: The Best Of Jim Gaffigan. Never head of him, happened accross this, and said, "Oh yea, gotta put him in The Humor Group?. You will agree.
(15) November 2, 2022: Steve Martin on Johnny Carson
(14) September 7, 2022: What If Pets Could Talk?
(13) September 10, 2022: Shoveling White Stuff
(12) April 28, 2022: Logic
(11) April 5, 2022: What's Your Dog's Name?
Contributed by Judi M. of Broomfield Colorado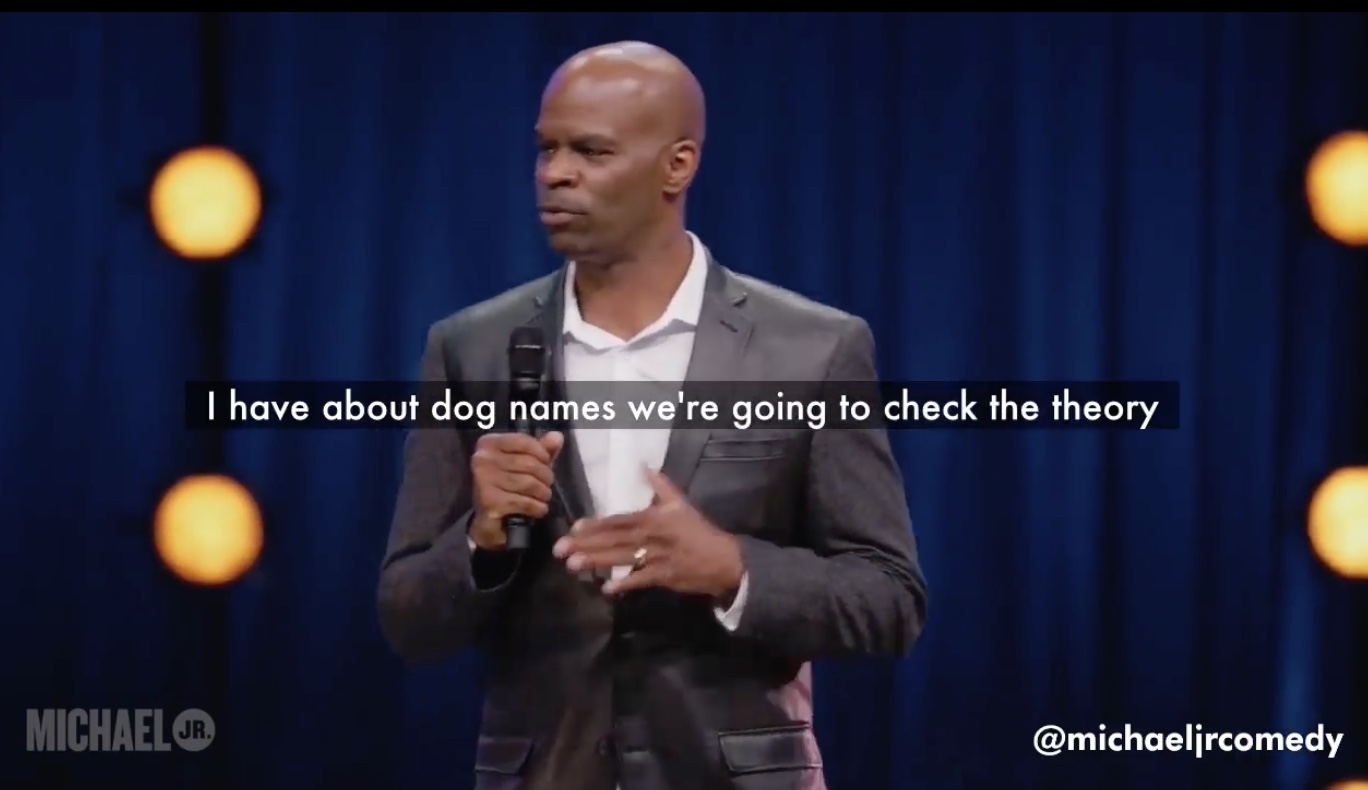 (10) Mar 31, 2022: Rod Hull and Emu on Johnny Carson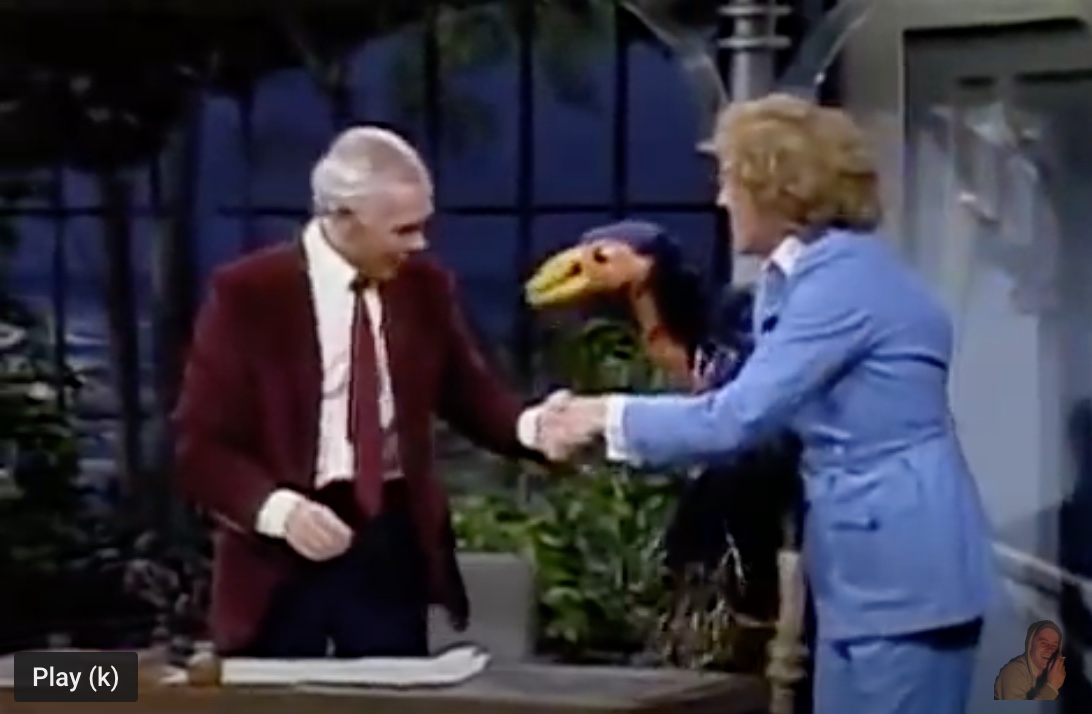 (9) Feb 6, 2022: George W Bush Stand-Up Comedy (Really Funny!)
(8) Feb 1, 2022: A collection of early Saturday Night Live skits by the original cast: John Belushi, Gilda Radner, Bill Murray, Chevy Chase, Dan Aykroyd, more... You will be able to wander around beyond these clips. You will encounter ads between the clips, but look the other way, the wait will be worth it. Sorry, was not able to show these clips here.
Click Here to Open the Collection
(7) Nov 6, 2021: Nail Clipping
(6) Oct 25, 2021: Roseanna Roseannadanna On Smoking (SNL)
(5) Oct 19, 2021: Interactive TV
(4) Oct 13, 2021:
"Heeeere's Johnny!"
, with Robin Williams and Jonathon Winters
(3) Oct 9, 2021: Pat Paulson for President
(2) Oct 7, 2021: I Am A Pilot
(1) Oct 2, 2021: The Future
The recent ventures of Ken and Linda Gorman
Ken
RSS Feed Publishing
Enfeedia is focused on the mission of bringing the power of RSS news feeds to anyone who benefits from recurring communication with an audience—perhaps to the benefit of their business or hobby, perhaps to serve an organization or business, establishing oneself as an authority on a topic.
Large corporations, political groups and news agencies have been benefiting from this unique form of story-telling for some years. Enfeedia is offering a free and easy, yet powerfully featured, news feed publishing service to anyone who knows nothing more than how to send email, while bringing important benefits to the websites of the experienced users.
Website Design and Hosting
On a selective basis, we will design and host websites with a very special focus. It is not to design razzle-dazzle sites nor to impress with clever over-the-top techniques. It's simply to create no-nonsense affordable sites that effectively deliver the message to the audience; moreover, to design sites that gain high positions in search engine results pages. After all, it's how many qualified viewers -- eyes -- you've gotten your message in front of that matters.
I employ the power of RSS feeds to accomplish those goals. With dynamic content driven by RSS feeds, anyone on your staff who can write email or browse the web has sufficient skills to maintain the website. If you choose, you can provide for user-generated content using the collaborative Reporter mode. Dynamic element within the website is rewarded by search engines compared to static sites. And your audience can subscribe to your feed, even receive important alerts for new postings, such that you can develop customer loyalty.
Videography
See this Keligo promotional video releasd in 2005 demonstrating our ProMotion style applied to Linda's PoesyArt: Keligo ProMotion Demo. And as applied to Linda's Grand Canyon impressionistic photography: Linda's Grand Canyon.
My most ambitious projects have been two family history videos, comprising over 2000 painstakingly restored photos dating back into the 1800's, with run times of over an hour.
Linda
Book:

Stories Of Pets By Pets For Pets

Linda authored the book and published it with Archway, the print-on-demand division of Simon and Shuster. She also created the cover art and photo-art of the pets featured in the book. The book was released in March 2020 and is available at Amazon, Barnes and Noble, and Archway, as well as bookstores around the world.
Pet Art Portraits
With her custom Pet Art portraits, Linda applies her PoesyArt style image processing to bring out detail, texture, and color quality. Pet Art portraits are giclée printed on artist's canvas and gallery-wrapped on stretcher bars, producing a spectacular ready-to-hang result. Consider Pet Art for yourself or as a gift to others.